The Spire

Synopsis
Rebel, runner, recluse, rich girl.
Nine years ago, Erin Walsh ran away from everything.
Home.
Family.
Secrets.
Tragedy.
Herself.
The only permanence in her life is catastrophe.
She travels from country to country, chasing disaster, teasing fire, playing with poison. She guards against real connections, and shuns the only family she has left.
She holds everyone—even her siblings—at a mile-long distance. It's the only way to protect herself.
But she can't protect herself from him.
He's the ice to her fire, and he's willing to sacrifice everything to bring her home.

I honestly have no words for this book. It was such a beautiful journey home. If I could give it all of the stars I would. So for now I am using GIFs to convey my feelings for this amazing book.
The book starts and we are all:

And then there is quite a bit of this:

With a little bit of this:

And this:

And this:

And this: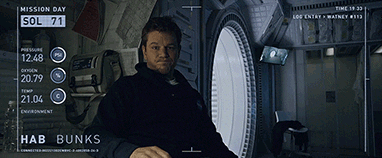 And a whole lot of this:

Giveaway
Please visit Kate's Facebook page for a share giveaway!

Other books in the series
About the Author
Kate Canterbary doesn't have it all figured out, but this is what she knows for sure: spicy-ass salsa and tequila solve most problems, living on the ocean– Pacific or Atlantic– is the closest place to perfection, and writing smart, smutty stories is a better than any amount of chocolate. She started out reporting for an indie arts and entertainment newspaper back when people still read newspapers, and she has been writing and surreptitiously interviewing people– be careful sitting down next to her on an airplane– ever since. Kate lives on the water in New England with Mr. Canterbary and the Little Baby Canterbary, and when she isn't writing sexy architects, she's scheduling her days around the region's best food trucks.
Website  •  Facebook  •  Twitter  •  Goodreads